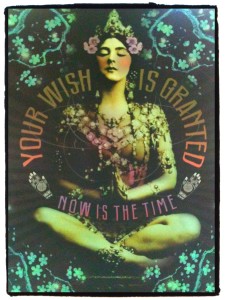 Caroline will be doing a Virtual Vernal Equinox address on Wed. March 20th…
Listen Live: 6PM Pacific Time / 9PM Eastern Time
Talk will be available on-line, via phone and Skype. Replay and Download will be available following the call.
(A description of the talk is available on the Coyote Network News Schedule.)
If you are already a member of Trickster Training,
or have purchased access to this specific talk:
Click Here to go to the page for instructions to join by phone, by web, or by skype, or return later for replay and/or download.

Non-Members may purchase access to this talk for $13:
Note: The payment processing can be slow to redirect, please exercise patience.
(Once you register, you can access the talk or the replay from this link).
Or sign-up here to join for Trickster Training now.